Company

The National Instruments Alliance Partner program is a worldwide network of more than 600 consultants, system integrators, developers, channel partners, and industry experts who partner with NI to provide complete, high-quality virtual instrumentation solutions to customers.
---
Staff

A Certified LabVIEW Developer indicates the ability to design and develop functional programs while minimizing development time and ensuring maintainability through proper documentation and style.

The NI Certified Professional Instructor (CPI) certification distinguishes individuals who are authorized to teach NI courses. CPIs are the only professionals, besides National Instruments engineers, authorized to teach NI courses, and they typically teach regional courses in an NI Authorized Training Center.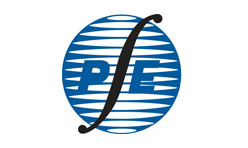 Profesional Engineer (P.E.) licensure is the engineering profession's highest standard of competence, a symbol of achievement and assurance of quality.