Why go it alone?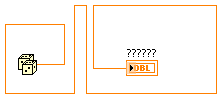 Do you need to develop a LabVIEW application?
Do you need mentoring to make your LabVIEW application scalable, reusable, readable?
Are you overwhelmed with specifying hardware that can interface with you sensors?
Do you need an application that can communicate with you instruments?
We can help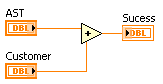 AST partners with our customers to develop successful LabVIEW applications. We have over 15 years of experience in developing custom measurement systems. AST is a National Instruments Certified Alliance Partner and has strong relationships with vendors in the measurement community to deliver successful systems.