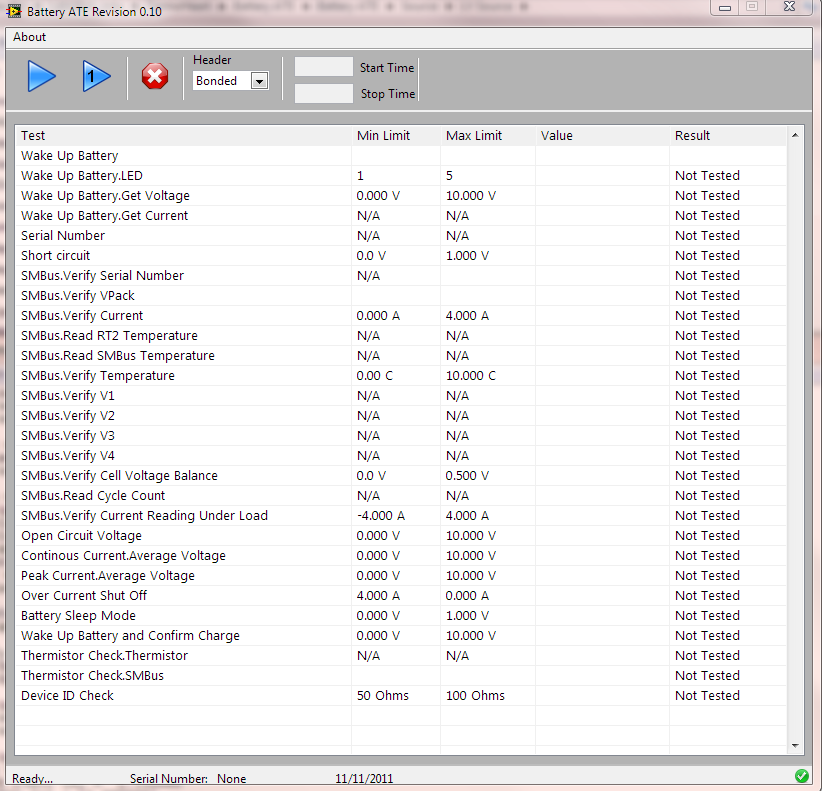 A medical device company needed a system to automatically test a battery that powered various medical devices. The software had to use existing Agilent instruments, and communicate to the battery under test via SMBus.
We developed a program in LabVIEW that automatically tested the battery. Using the existing Agilent instruments we were able to use already calibrated and approved measurement devices. This saved the customer from validating new measurement hardware.
The user could choose to run all the tests or select 1 test to run. A report print out was generated at the end of the test that indicated the results of the test. All test parameters were stored in a configuration file allowing the engineers to change test parameters as needed.
The software enabled the customer to quickly and easily test their products. This freed up resources that previously had to test the product manually before this software was developed.